Firm Overview
Founded in 2013, Protegrity Advisors is a leading M&A advisory firm serving businesses with revenue from $5 million to $100 million across a wide range of industries. Headquartered and with three locations on Long Island, we work with companies and family-owned businesses in New York, New Jersey, Connecticut, across the United States, and internationally. We conduct our own market research; have relationships with private equity, strategic (public and private), family offices and other types of buyers across the United States and internationally; and have developed an extensive network of accounting, law, and wealth management firms.
Selling a company or acquiring another is not only a complex undertaking, but is also often the single largest financial transaction of the owners' lives. We take that responsibility very seriously and manage the entire process with the utmost confidentiality and professionalism, from pre-transaction planning to maximize valuation to closing and everything in between, advising business owners on how to navigate the challenges.
Our advisors have all bought and sold companies as owners, CEOs, CFOs, General Counsel, senior business executives and investment bankers. As a result, we have the capability to understand issues from all perspectives and can provide significantly greater expertise and value than traditional business brokers and investment banking firms, which typically devote their full attention to larger transactions and do not spend the time required to understand their clients' businesses.
For business owners who may not be ready to begin the M&A process but would like to learn more about it and what steps to take in advance, we can provide a no-obligation M&A advisory consultation.
Lead Firm Contacts
Gregg Schor
m: +1 516 459 4724
e: email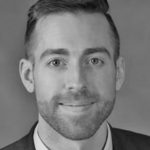 Joshua Valentino
m: +1 631 619 6745 (x340)
e: email
Office Locations & Other Information
USA - Ronkonkoma, New York
4175 Veterans Memorial Highway suite 300, Ronkonkoma, New York 11779, USA
USA - Westbury, New York
1025 Old Country Road suite 405, Westbury, New York 11590, USA
USA - Riverhead, New York
554 East Main Street suite 1, Riverhead, NY 11901, USA
USA - Fort Lee, New Jersey
1 Bridge Plaza North suite 275, Fort Lee, NJ 07024, USA